How to Refinance a Mortgage: A Step-by-step Guide
Compared to when you first applied for your mortgage, refinancing might seem a lot easier. Nevertheless, it's still a big decision that can affect you for a long time.
In this article, we're going to take you through a step-by-step guide to refinancing a mortgage so that you'll know what to expect. This will help you decide whether it's the right decision for you.
How to Refinance a Mortgage: A Step-by-step Guide
What is mortgage refinancing?
Why Refinance?
Steps for Refinancing A Mortgage
Set your goal for refinancing.
Check your credit health.
Compare lenders' rates and terms.
Prepare your documents.
Apply for the new mortgage.
Costs of Refinancing a Home Loan
How Soon Can You Refinance a House?
Conclusion
Ready to Refinance Your Mortgage?
What is mortgage refinancing?
Mortgage refinancing means that you replace your current mortgage with a new one. 
This does not mean that you have to pay off the current one first. Instead, once you're approved for a new home loan, your lender will pay off the old one with the new one. You can then continue with your monthly repayments on this new mortgage.
Why Refinance?
There are a lot of reasons why homeowners refinance their mortgages. Here are some examples: 
To lower the interest rate.

 If refinancing lowers the interest rate by at least 1%, homeowners can save more money. 

Change the loan term.

Many homeowners opt to shorten their mortgage term to gain equity faster. Others opt for a longer term to lower their repayments. 

Convert to a fixed-rate mortgage.

Some homeowners with an adjustable-rate mortgage convert to a fixed-rate mortgage to avoid market fluctuations. 

Get rid of PMI.

Many first-time homebuyers opt for an FHA loan if they cannot afford the 20% downpayment. This leads them to pay PMI for the life of the loan. To get rid of PMI, homeowners often refinance to a different loan type once they reach 20% or more of their home equity. 

Cash-out their equity.

Refinancing allows homeowners to cash out their equity and use it for major expenses such as renovations or their child's college educations.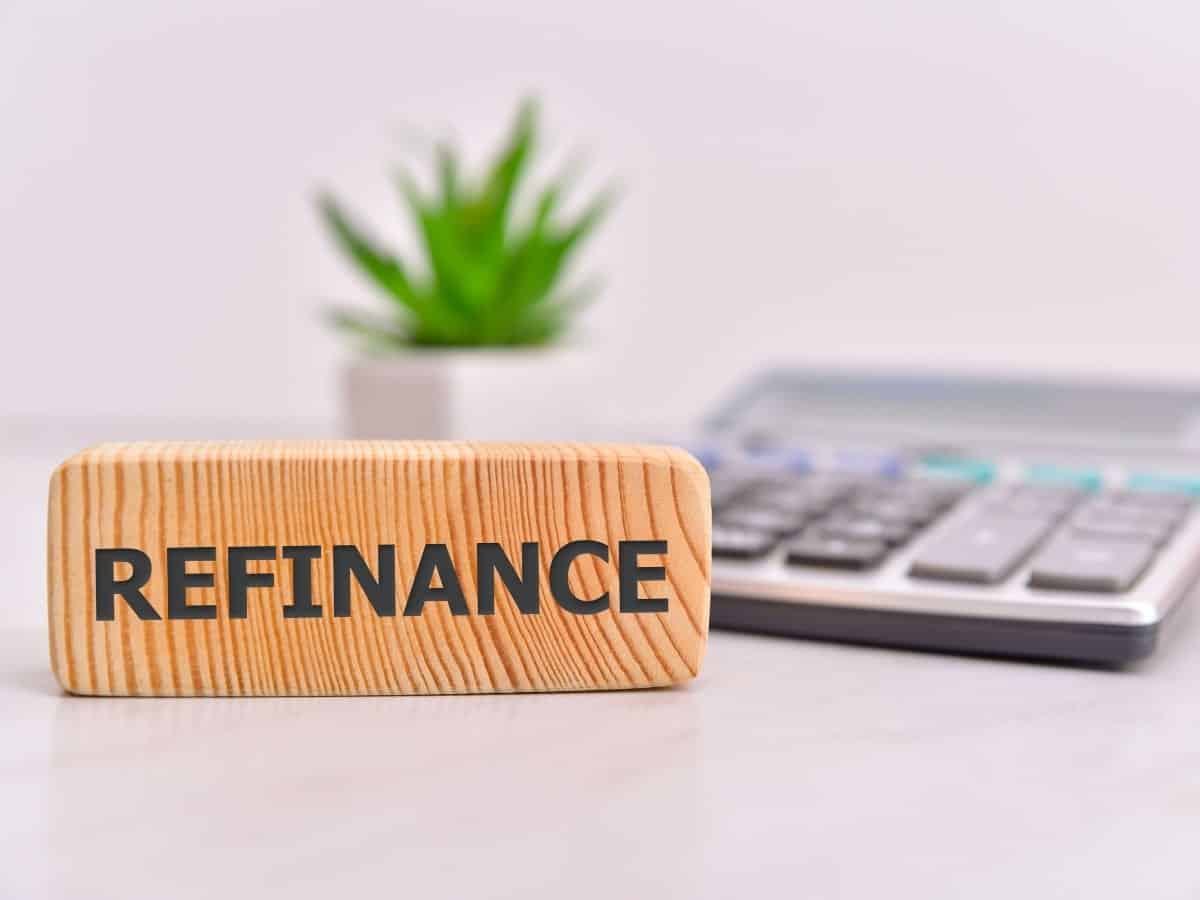 Steps for Refinancing A Mortgage
Just like applying for your first mortgage, refinancing includes several steps. Here's how you can go about this process. 
1. Set your goal for refinancing.
Refinancing is a huge financial decision. So always consider how it would affect your household. 
Exercise due diligence to determine whether refinancing is the right action for you. Moreover, refinancing includes some out-of-pocket expenses. And it will take some time before you can break even and recover this cost. However, beyond the breakeven point, you'll be able to enjoy your savings. 
So if you do decide to refinance, make sure that your goal in doing so will benefit you in the long run.
2. Check your credit health.
Your credit score is probably the most important number in your adult life. It represents your ability to manage debt and determines the type of loan you'll get. 
Before applying for a refinance, check your credit health first. You can get a free copy of your credit history from the three leading credit bureaus through AnnualCreditReport.com. But keep in mind that you can only request a copy once every 12 months. 
Once you have your credit report, check it for errors or any outstanding issues and dispute them as soon as possible. If you can, try improving your credit score before applying for a refinance.
Additionally, make sure that you have a stable source of income. Also, your DTI (debt-to-income) ratio should not be more than 45%. 
3. Compare lenders' rates and terms.
Once your financial health is in order, it's time to compare mortgage rates and terms from several lenders.
Each lender offers different refinance rates and terms. Shopping around will give you a better chance of finding an offer that will suit your financial situation and needs. 

This step requires more effort on your part. But if you want to skip the leg work, working with a mortgage broker would be a great idea.
4. Prepare your documents.
Preparing all the documents for the mortgage application beforehand can save you time and help expedite the process. Here is a list of the documents that most lenders would want you to have when refinancing. 
Proof of Income:

This can include W-2 forms and 1099s from the past two years, pay stubs from the previous 30 days, and bank statements from the last two months. 

Insurance Details:

You'll need copies of homeowners insurance and title insurance. 

Credit Information:

You'll need copies of your credit reports and credit score. If you have derogatory items on your account, you'll have to provide a letter explaining them. You might also be asked for statements showing your payment history for public utilities. Lenders will use this to measure how well you've handled borrowed money. 

Statement of Debt:

Lenders will ask you to provide recent statements regarding your debts or expenses such as your current mortgage, student loans, credit cards, and home equity loans.

Statement of Assets:

You'll also have to provide documentation of all your financial assets. This can include savings accounts, mutual funds, 401Ks, and other real estate assets, if any. 
5. Apply for the new mortgage.
Now that you've prepared your documents, you can apply for a new mortgage. 
If you're still not sure which lender to choose at this step, you can actually apply to multiple lenders. If they approve your application, they will give you a loan estimate within three business days. 
A loan estimate is a standardized form that shows you the important details about a mortgage. The details include the estimated interest rate, monthly payment, and closing costs. You can then compare the estimates and choose the one that suits you best. 
Costs of Refinancing a Home Loan
Another thing that you need to prepare for when refinancing is the out-of-pocket expenses. The cost of refinancing a home loan is usually 2-6% of the loan amount. Here are some of the fees you'll be paying at closing:
Loan application fee.

Some lenders would require an application fee that you'll have to pay even if they reject you. 

Loan origination fee.

Lenders may also apply a loan origination fee which is about .5% to 1.5% of the loan amount. This fee is used to cover the cost of processing a loan. 

Home appraisal. The real estate market is always changing. This means that your house's worth might be different now compared to when you first bought it. Lenders usually require a home appraisal to determine your home's current property value. A home appraisal costs about $300 to $500.  
Credit report fee.

Lenders would need your credit report to determine your creditworthiness. This might cost you $30 to $50, although some lenders might cover it themselves. 

Title search and title insurance.

A title search is performed to confirm the ownership of a property. It is also required to check if there are any legal troubles with the title. And if there are any errors during the search, or if a lawsuit questions your ownership of the property, the title insurance will cover the cost of resolving the issue. Title insurance usually costs around $1000 per policy. 

Discount points.

Discount points, also known as mortgage points, are an additional fee you pay to the lender to get a lower interest rate. A point would cost 1% of your mortgage amount. The more discount points you "buy", the lower your interest rate will get. 

Settlement fee.

Also known as closing fees, a settlement fee covers the administrative costs of closing. The cost of the settlement fee varies and usually covers escrow, deed prep fees, and attorney's fees. 
How Soon Can You Refinance a House?
How soon you can refinance after buying a house will depend on the type of loan you have and the purpose of refinancing.
With a conventional loan, you can refinance right after purchasing your home. However, most lenders would prohibit borrowers from refinancing immediately from the same lender. But you're free to refinance from a different lender. 
If you're planning a cash-out refinance, you need to have at least six months' worth of equity before you can refinance on a conventional loan. But with an FHA loan, you need to occupy the house for at least 12 months. 
Conclusion
With the experience you gained from your first mortgage application, refinancing would be more straightforward. 
Still, you want to ensure that you are prepared mentally and financially before you refinance your mortgage. This includes exercising due diligence before refinancing, checking your credit health, comparing lenders' rates and terms, preparing the necessary documents, and then applying for the new mortgage. 
Moreover, knowing your reasons and the costs of refinancing would help you determine whether refinancing is a great idea and when you should do it. 
Ready to Refinance Your Mortgage?
Start by calling Ebenezer Mortgage Solutions. With our large network of lenders, we can help make your refinancing process stress-free. We'll let you know the requirements needed, give you access to the greatest deals, and help you choose the one that works for you. Call us today at (813) 284 - 4027. 
Let us help you!
At Ebenezer Mortgage Solutions, we'll be happy to guide you step-by-step through the mortgage application process and answer any questions you may have along the way. Call us today at (813) 284 - 4027.
call us today!