For some homeowners, closing costs can be a hindrance when getting amortgage refinance. Refinancing allows you to eliminate mortgage insurance premiums, lower the interest rates, or lower the monthly payments. But just like applying for a mortgage the first time, there are fees that you need to pay to close your refinance. Thankfully, it's possible to avoid paying these fees.
In this article, we're going to discuss how you can avoid paying the refinance closing costs and help you determine whether doing so is the right choice for you.
How Refinance Closing Costs Are Determined
The process of refinancing may not be as complicated as applying for the mortgage to purchase your home. However, it still involves most of the same factors to acquire a loan. Here are the common elements that will affect the cost of refinancing your mortgage:
Loan Amount
If your property increased in value, you might be able to refinance into a bigger loan amount. A bigger amount usually means higher refinance closing costs.
However, refinancing a smaller mortgage, such as loans below $50,000, might also mean higher closing costs. This is mainly because there are just a few lenders who would agree to refinance a small mortgage.
Type of Refinance
There are different types of refinance you can choose from depending on your purpose and eligibility. Examples of these types are rate-and-term, cash-out, and no-closing-cost refinance. Cash-out refinances cost more than other refinance types.
Credit Health
Your credit health, especially your credit score, can greatly affect the cost of your mortgage. A higher credit score usually means lower interest rates.
A low credit score, on the other hand, would mean that you have a higher risk of default. This would lead lenders to increase the cost to refinance or even to decline your application altogether.
Location
Closing costs can vary slightly between states. But the greatest factor for this difference is the property tax. The national average property tax a household pays is 1.06% of the property's assessed value. In Florida, the property tax is only about 0.89%, while in states such as New Jersey, the property tax can go as high as 2.49%.
Fees
Closing costs consist of smaller fees that you need to pay upon closing in order to process a mortgage loan. This includes the underwriting fees, title insurance, and more. These fees can add up to 2 - 5% of the loan amount.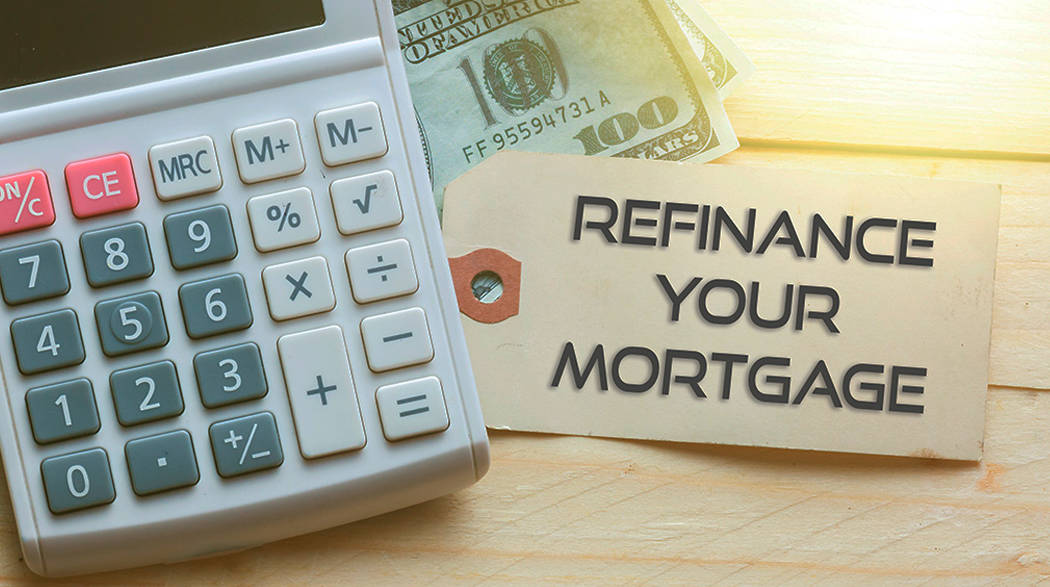 Average Closing Costs When Refinancing
Although closing costs vary depending on the factors mentioned above, here are some of the fees that are commonly included in your refinance closing costs:
Loan Origination Fee
The origination fee typically costs 0.5 - 1% of the loan amount. Some lenders choose to split the origination fee for processing and underwriting your loan, as well as paying off other administrative expenses. But for some lenders, the origination fee is a standalone cost.
Appraisal Fee
An appraisal is an assessment of a home's value based on its location, condition, and sales of similar properties in the area. It's done by licensed third-party appraisers which usually charge $300 to $500.
Credit Report Fee
Your lenders will want to see your current credit report to gauge how you've been handling your mortgage repayments and other monthly obligations. Lenders will usually charge $25 to $50 to check your credit report.
Title Fees
When you refinance a mortgage, you'll need to pay for the title search as well as purchase new title insurance. A title search is done by the lender to ensure that there are no errors with the records of ownership of the property.
However, a title search might overlook something in the documents. This is where title insurance is needed. Title insurance protects you and the lender from any financial losses in case there are errors in the property title.
Mortgage Insurance
Mortgage insurance is required by lenders if you are not able to make a 20% down payment. For a conventional loan, private mortgage insurance (PMI) would cost about 0.5 - 1.86% of the loan amount each year. With an FHA loan, a mortgage insurance premium (MIP) would consist of an upfront payment of 1.75% of the loan amount, and an annual payment of 0.4 - 1.05% of the loan balance.
With conventional loans, you can only refinance once you reach 20% of your home's equity. And by then, your PMI would have already been canceled.
An FHA loan's MIP will remain for the life of the loan. So if you're planning to refinance to another FHA loan, you would still have to pay for the MIP. With an FHA Streamline Refinance, the MIP will be lower. You'll only pay 0.01% upfront mortgage insurance premium, and 0.55% annual MIP.
Discount Points
Discount points, or mortgage points, are fees you pay your lender to lower your interest rates. One discount point would cost 1% of your loan amount. This point usually reduces your interest rates by 0.25%.
Discount points are not required by the lender. It's up to the borrower to determine how many points they want to buy.
How to Refinance With No Closing Costs
As the name suggests, a no-closing-cost refinance allows you to refinance your mortgage without having to pay costs at closing. Although this might sound like a great idea, careful consideration is needed to determine whether a no-closing-cost refinance is a suitable choice for your situation. There are two methods to avoid paying closing costs.
Method 1: Have the closing cost rolled into your loan.
In this method, instead of paying closing costs upfront, they will be added to your principal. This method will not increase your mortgage rates. However, since the closing costs become part of the principal, you will have to pay interest on that amount.
It might save you money upfront, but you will still pay more in the long run.
Method 2: Ask for lender credits.
Another method is to ask for lender credits to cover closing costs. But instead of adding the cost into your principal, the lender would increase your mortgage rates.
When Would A No-Closing-Cost Refinance Make Sense?
A no-closing-cost refinance would make sense if you are not going to stay in your home for more than five years. With a shorter stay, you are likely to avoid paying more in interest.
When Would A No-Closing-Cost Refinance Not Work?
If you're planning to stay in your home for a longer period, a no-closing-cost refinance might not work for you. A longer stay would result in you paying more compared to paying the closing costs upfront.
The Bottom Line
A no-closing-cost refinance is a great option to save on cash in the short term, as it would greatly benefit borrowers who are staying in the property for less than five years. But if you are planning to use the loan for a forever home, a no-closing-costs refinance would eventually cost you more.
Thinking of refinancing your mortgage? Working with amortgage broker in Tampa can help you find the best refinance rates and offers that will suit your financial situation and needs. Contact Ebenezer Mortgage Solutions today and let us start working on your refi.