Buying a house for the first time in Florida is an exciting experience. However, it can also be nerve-wracking, especially when there are a lot of things you need to consider such as home prices, down payment, type of mortgage, and many other factors.
Home Buying also involves a significant amount of money. Additionally, you might be staying on the property for quite some time. So, you have to make sure that you choose a house you won't regret.
In this article, we're going to discuss the things that you need to know when buying your first home.
First-Time Homebuyer Benefits
Being a first-time buyer doesn't necessarily mean that you've never owned a home before. According to the U.S. Department of Housing and Urban Development (HUD), a first-time homebuyer is:
Someone who has not owned a principal residence for the past three years.
An individual who has only owned a home through a spouse.
A single parent who has only owned a residence with their ex-spouse while married.
Someone who has only owned a home that was not made in compliance with the applicable building regulations.
As first-time homebuyers, you'll get access to different housing programs. These programs will provide you with benefits such as being eligible for 30-year fixed-rate mortgages or being able to use federal income tax credits. There are also down payment assistance programs that let you combine the down payment or closing costs with your home loan.
Qualifying For Florida Housing 
To help homebuyers get their own home, Florida Housing Finance Corporation (Florida Housing) was created. The main purpose of Florida Housing is to provide residents with affordable housing programs. The requirements needed might differ for each program, but here are the general ones:
These programs are available for Florida residents only.
The property bought with the loan should be in a house in Florida that will be used as a primary residence.
The borrower should meet the credit, income, and purchase price requirements needed for the program.
The borrower must attend a 6-8 hour homebuyer education course.
Factors to Consider Before You Buy a House for The First Time
When buying a home, the first thing that you need to do is to determine the purpose of doing so. Is it to have a forever home for your family? Is it to become independent? Or is it to sell the property for a better price in the future?
Buying a home for the first time can be overwhelming to some. So knowing your purpose will help set you in the right direction.
Your Financial Health
Buying a home is a huge financial decision. So it makes sense to look over your finances first before starting with the homebuying process.
First, you need to check your credit health. Most mortgage lenders require their borrowers to have a credit score of at least 620. Having good credit scores gives you access to a home loan with a better interest rate and term. Some tips that can help improve your credit score are paying bills on time, checking your credit report for errors, and disputing those inaccuracies. Lenders would also want to see a maximum DTI or debt-to-income ratio of 43%.
A mortgage lender might also want the borrower to have savings equivalent to three to six months' worth of living expenses. This is to ensure that you have enough money for down payments and closing costs, while still being able to pay off your monthly mortgage in case of an emergency. Take note that these savings should be accessible.
A Home That Will Best Suit Your Needs
What type of property are you buying? Depending on your need, it may be a single-family home, a condominium, or a multi-unit building. Going back to your purpose of buying a home will help you decide on this factor.
Specific Features You Want for Your Ideal Home
When shopping for a home, there are a lot of features you might want to see. Some want a home with high ceilings, large windows, or a location within walking distance to schools and offices. Yes, you need flexibility when it comes to choosing a home, but you shouldn't be too loose about it. After all, a home is one of the most expensive purchases you'll ever make. So reward yourself by buying a house that you won't regret and is a place that you'd want to go home to.
How Much Mortgage You Qualify For
Before making an offer to a seller, get a mortgage pre-approval. A mortgage pre-approval will tell you how much mortgage you qualify for based on factors like your credit health, income, and employment status. It can be harrowing to think that you could afford a $400,000 property, only to find out that the loan you'll get is only $250,000. Additionally, some sellers wouldn't accept an offer without a pre-approval.
How Much Home You Can Afford
Just because a lender would lend you $400,000 doesn't mean that you must borrow that amount of money. A big loan amount also means higher monthly mortgage payments. And not knowinghow much home can you afford might make you end up becoming house poor. This means you'll be using much of your income on paying off your mortgage and less on other expenses including entertainment. So instead of enjoying the home you just purchased, you might start despising it.
Get Help Finding a Home and Navigating The Purchase Process
Homebuying involves jargon and processes that might be confusing especially for first-time homebuyers. So it would make sense to work with professionals who can guide you through the homebuying process. For example, working with a mortgage broker would make the loan application process easier for you as they work with multiple lenders. This will give you access to a variety of programs and offers that you might not find in a regular bank.
Additionally, a mortgage broker can connect you with real estate agents to help you with the house-hunting process.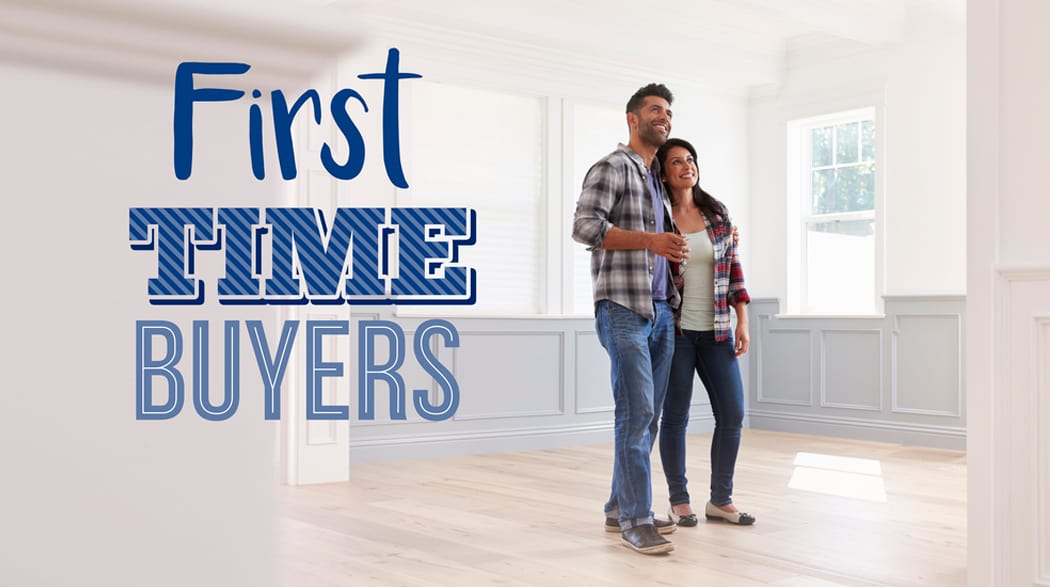 The Homebuying Process
Now that you have an idea about the factors that you need to consider, let's now discuss thesteps to buying a house in Florida:
Evaluate Your Finances
We can't emphasize this enough. Before you start the process of home buying, you first need to check your finances. Check how much home you can afford based on your current financial situation, and not on the possible income you might earn in the future.
Review your credit health and dispute any errors. Always pay your bills on time and manage your debt as this will help improve your credit score. And if you've really decided on purchasing your first home, save up as much money as you can. Don't rush into buying a home when you're not ready yet.
Do Your Own Research
When you're buying a new phone, you often research its specs and features and compare it with other mobile brands. The same should be done when buying a home. Research the financing options that are available for you whether it's a conventional loan, FHA loan, VA loan, or a USDA loan. Then, compare the different deals that lenders offer.
Working with a mortgage broker can greatly help you in this step. They can shop multiple lenders for you, which can save you time and effort. Mortgage brokers can also help you understand your mortgage options and assist you in choosing the right one for you.
Get Pre-approved
Once you have chosen a lender to work with, then it's time to get pre-approved. With a pre-approval letter, the seller would see you as an ideal buyer, especially in a competitive housing market.
Shop for Homes
So now that you have a pre-approval letter that lets you know how much loan you can afford, it's time to shop for homes. List down the features that you'd want to see in your home, keeping things flexible by having an order of priorities. Consider working with a real estate agent as they can help you find properties based on your preferences and needs.
Make An Offer
Once you find a home that you want, the next step is to make an offer to the seller. Along with the pre-approval letter, you can make the offer more attractive by adding concessions and other negotiating factors.
When the seller accepts the offer, both the buyer and the seller would then have to sign the Purchase Agreement.
Get a Home Inspection
Although it's not always necessary, getting a home inspection might save you from a lot of headaches. A professional home inspector might find a problem that is not obvious to the untrained eye. They'll let you know if there are issues that need repairing. And if it's a major problem, then you can back out of the contract you made with the seller without any repercussions.
Close the Deal
Once the other steps are done, then you'll have to prepare for closing. During closing, an underwriter will consider the risk that the lender is willing to take if they decide to approve your loan. The underwriter will check your credit history, assets, DTI ratio, and verify your employment. They will also assess the loan amount you've requested and your ability to pay it back.
During this period, don't make any major purchases or apply for new credit lines. Also, make sure that you immediately respond to any of the lender's requests, which usually involves more paperwork. Once the underwriter deems that you are a good borrower, your application status will then be moved to 'Clear to Close'.
The lender will then give you the final clearance and final disclosure of terms. You'll be given three days to review the terms. It's important that you fully understand the terms before signing them.
On closing day, you'll meet again with the seller to go through a final review process and to officially transfer the homeownership from the seller to the buyer. After that, the mortgage funds will be formally recorded in your county and then you'll be ready to move into your new home.
Need Help With the Homebuying Process?
Ebenezer Mortgage Solutions is a mortgage broker in Tampa who is ready to help you with your home buying process by doing most of the legwork for you. We can apply to multiple lenders, organize the offers in a file, and help you decide which home loan program suits you best.
Call Ebenezer Mortgage Solutions today at (813) 284 - 4027 so we can start working on getting you into your dream home.