What To Know Before Buying A Vacation Rental Property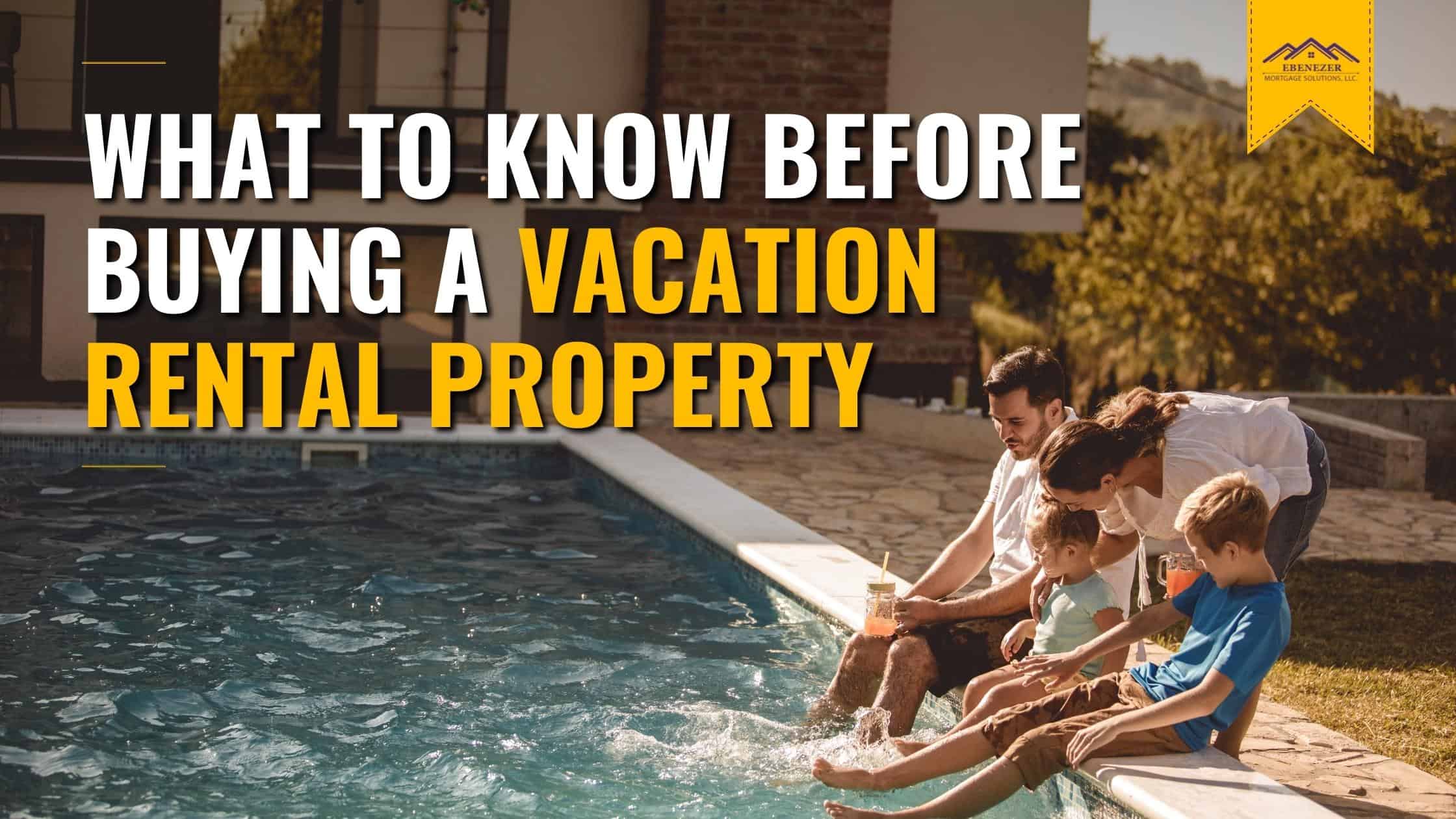 In recent years, vacation rental properties have gained popularity among investors. People are finding it more cost-efficient to book vacation rentals than to stay in a hotel. Additionally, these properties can be used as vacation homes by the owners themselves.

However, unlike what many investors think, owning vacation properties is different from investing in traditional real estate. Buying vacation rental property requires a clear understanding of local markets and the projected rental income. This is mainly because owning a vacation rental property means adding a property to your portfolio that might have vacancies all throughout the year.

To help you decide whether this investment is for you, this article will discuss the factors that you need to consider before buying a vacation rental property including the pros and cons of doing so.

Consider Carefully the Location

When it comes to real estate, choosing the right location is very important as it's the one thing you can't immediately change. That said, the first factor that you need to consider when it comes to buying vacation rental property is deciding on the right location.

Start by doing your research on various locations fit to hold a vacation property. The more specific you are on what to look for, the better. You need to pay particular consideration to things such as seasonal changes, proximity to amenities, market conditions, and more. Keep in mind that to make your vacation rental property profitable, it must be accessible and attractive to your guests.

Conduct a Market Analysis

Once you have one or two prospective locations in mind, the next thing to do is to conduct a thorough market analysis. Unlike buying a vacation home, a vacation rental property is an investment; therefore, it needs a different strategy.

First, you need to find out if there's enough demand for vacation rental properties in the area for the investment to be profitable. Next is to figure out what type of rental property you'd like to buy. You can view free listing sites such as Airbnb to get an idea of how certain vacation rental property types are performing in the market.

The next thing to do is ask yourself whether you would vacation in these locations yourself. What attractions and amenities would attract you to these places? Is the appeal during summer the same as it is during the colder seasons and vice versa? Additionally, familiarizing yourself with the area can help you identify the price range for vacation rentals and formulate an income that you can reasonably expect.

Consider Local Laws and Regulations

Before buying a vacation rental property, make sure that you understand local laws and regulations related to operating a vacation rental home in your chosen area. Reading the HOA rules and ordinances is not enough. You have to also check if the state or municipal government has regulations on short-term rentals. For example, some cities would only allow vacation rental properties if it's also the investor's primary residence. The last thing you'd want is to invest in a vacation rental property and then find out that you are doing so illegally. Going against these restrictions can cost you hefty fines or even land you a legal crisis.

Consider Maintenance Costs

Especially if you are aiming for five-star reviews, you'd want your vacation rental property to be always clean and well looked after. And since there'll be a lot of people going in and out of your investment property, setting aside money for repairs and maintenance costs is a must.

Some of the rules of thumb that property management teams follow are the 50% rule and the 1% rule. With the 50% rule, a vacation property owner needs to set aside half of the monthly rental income for maintenance, repairs, property taxes and other related costs. And the 1% rule states that 1% of the yearly property value should be set for maintenance and other costs.

Although there's no specific rule as to how much you need for maintenance costs, the main goal is the same—to have enough funds set aside for maintenance and any unexpected emergencies.

Consider a Mortgage

The mortgage options available for buying a vacation rental property are a little more complicated than the ones available for purchasing a primary home.

The most common ones available for vacation rental properties are conventional mortgages. If you already have a home, you may be able to get a cash-out refinance so you can access a portion of your equity and use it to purchase a vacation rental property.

Generally, mortgages provided by the Federal Housing Administration (FHA), Veterans Administration (VA), and U.S. Department of Agriculture (USDA) are only applicable to primary residences. The only time you can use them for a rental property is when you purchase a multi-unit property and use one of those units as your primary residence.

Nonetheless, whatever mortgage option you choose, you still need to comply with the requirements such as the credit score, debt-to-income ratio, and proof that you can make payments on both your primary residence and the vacation rental home. Additionally, you might have to pay a higher monthly mortgage on the vacation rental since it's going to be an investment property.

Consider the Insurance

Lastly, you need to consider getting property insurance when buying a vacation rental property. There might be instances in which you can extend your existing home's insurance to your vacation rental home. However, if you're planning to rent it out more often, it might be better to apply for a commercial or business liability policy.

Pros and Cons of Buying a Vacation Rental Property

Now that you know some of the factors you need to consider before buying a vacation rental property, let's then discuss the pros and cons of vacation rentals and whether it's the right investment strategy for you.

Pros of Buying a Vacation Rental Property

More Income: Probably the most attractive advantage of vacation rental properties is their ability to generate a steady flow of rental income. You can then use this income to pay off the mortgage you got for the vacation home.

Reliable Asset: Over time, your vacation rental property will increase in value, especially if you have a great location. So if ever you want to sell the property in the future, you'll get more than what you originally paid for it. If you're not planning to sell it, your vacation rental home will still be a great source of funding for healthcare, travel plans, emergencies, and other future expenses. Additionally, you can use it as a retirement home when the time comes.

Tax Benefits: In some states, vacation rental properties are subject to significant tax deductions. This can include write-offs on insurance premiums, maintenance costs, and utility expenses. In turn, owners can keep more of their rental earnings.

Your Own Holiday Destination: Investing in vacation rentals allows you to have your own holiday destination any time of the year. You can use your vacation rental home for any special events such as birthdays, weddings, or get-togethers.

Cons of Buying a Vacation Rental Property

Property Management: Owning a vacation rental property can be convenient and grand. But since it's a business, it'll require constant attention and upkeep, especially if you want it to be profitable. As an owner, it'll be your responsibility to clean, re-stock and maintain the property after every new renter. Alternatively, you could hire a property management company to handle all the work for you.

Higher Renovation and Repair Costs: Vacation rentals require more maintenance and repair costs. This is mainly because it's harder to keep an eye on the different people renting your property.

More Risks: Especially if your vacation property is near a beach, there's a higher risk of natural disaster damage. Additionally, the vacation rental market is at risk from renters damaging the property. To protect your investment, screening your renters in a legal and non-discriminatory way might help avoid the risk.

Extra Financing: With investment properties, you need to have extra funds ready. The mortgage for buying a vacation rental property often requires a larger down payment and has higher interest rates. This means you'll have higher monthly payments as well. Moreover, having extra financing can help reduce stress and downtime when something unexpected happens to your property.

Conclusion
Buying a vacation rental property is a great way to generate income. However, you need to consider the costs and weigh the advantages and disadvantages before making a decision.

If you think you're ready to invest in a vacation rental property, Ebenezer Mortgage Solutions is here to assist you with the mortgage application. Call us today at (813) 284-4027 if you have questions or want to start with the mortgage process.